ODDANE TAYLOR
(Recording Artist, Entrepreneur, & Youth Leader Advocate)
OBJECTIVES:
Art Direction, Graphic Design, Storyboarding,
Website, Photography, Videography
2017, ARTIST PROMO TRAILER
Project Time frames: September 2016 - Nov.2017 | Film Locations: Toronto, Miami, Jamaica
Creative Director: @ByAndreAllen | Videographer: @ByeMarcel
We started working with Oddane Taylor in 2016.
Our working connection came by way of listening to Oddane's music while he was developing his first studio album in 2015. The potential to work together was just natural for us, and we decided to work with him long term. He realized the importance of having a good visual brand and was always a big thinker. Hence, the projects began...
In 2017, Oddane released "From Yard To Foreign", his first Studio Album. We worked with Oddane and his film-director "Bye Marcel", to: script, conceptualize, storyboard, and co-direct the live-filming for 6 out of 10 songs on what became a 10-Track visual album. This is Oddane's breakthrough album. The videos were shot in Toronto, Miami and Jamaica.

Overall Oddane has evolved into not just an amazing Rapper/Singer/Songwriter and Performer, but has become quite the entrepreneur as well, moving unto bigger things: (from doing live shows, radio interviews, to being a full-time "youth leader" through his social-housing work achievements). We are very pleased to continue developing Mr. Taylor's branding and to also be a creative help for him with his future business endeavors.
1. COVER ARTS & ALBUM PROMOS:
("FROM YARD TO FOREIGN" - Album Art)
("TEAM STAY WINNING" - Single, Cover Art)
("SAY YOU KNOW ME" - Single, GIF Posters)
2. BRAND IDENTITY:
(Logos, Biz Cards, Promotional Items)
(ARTIST EPK: ELECTRONIC 'Press Kit')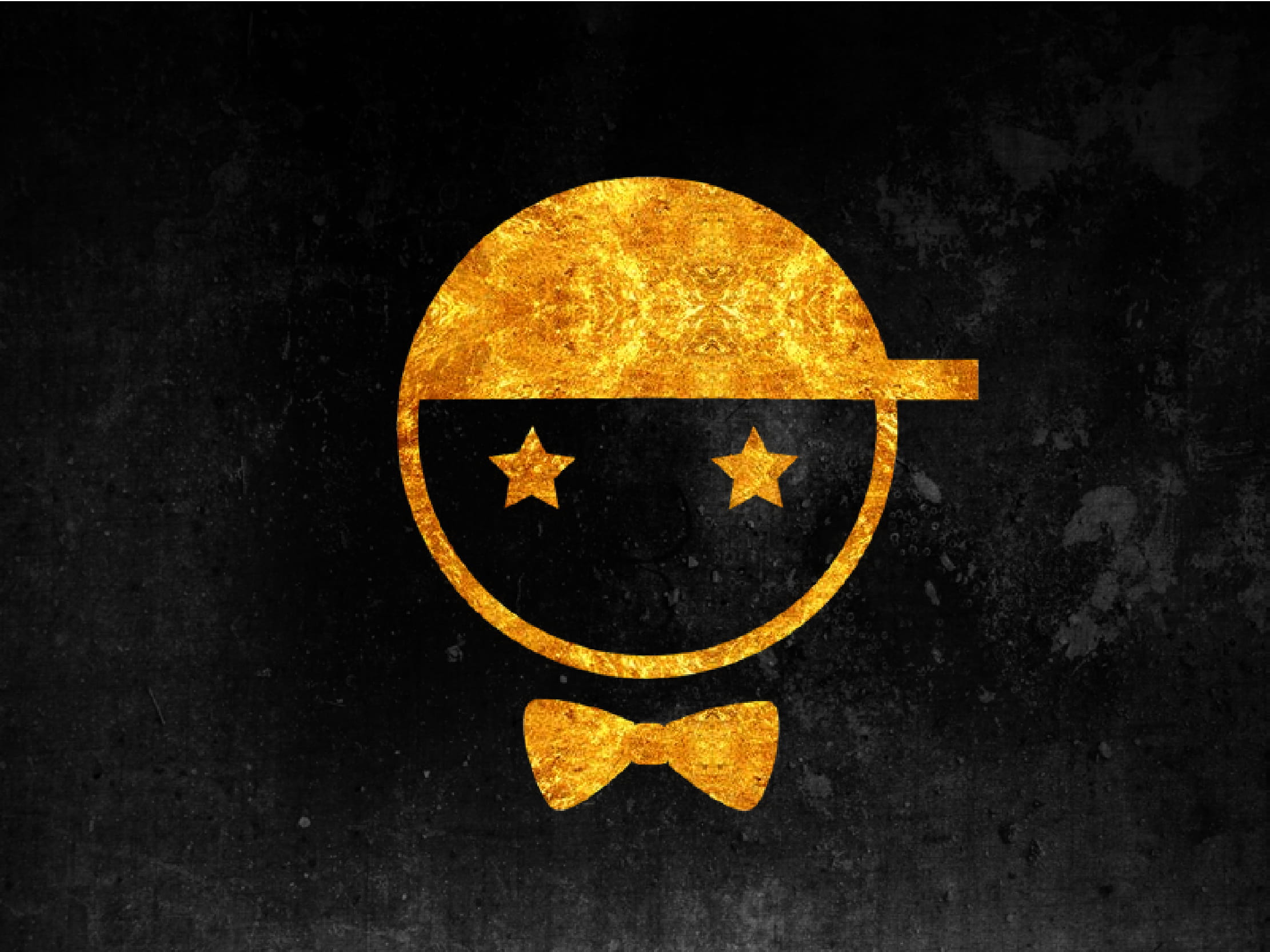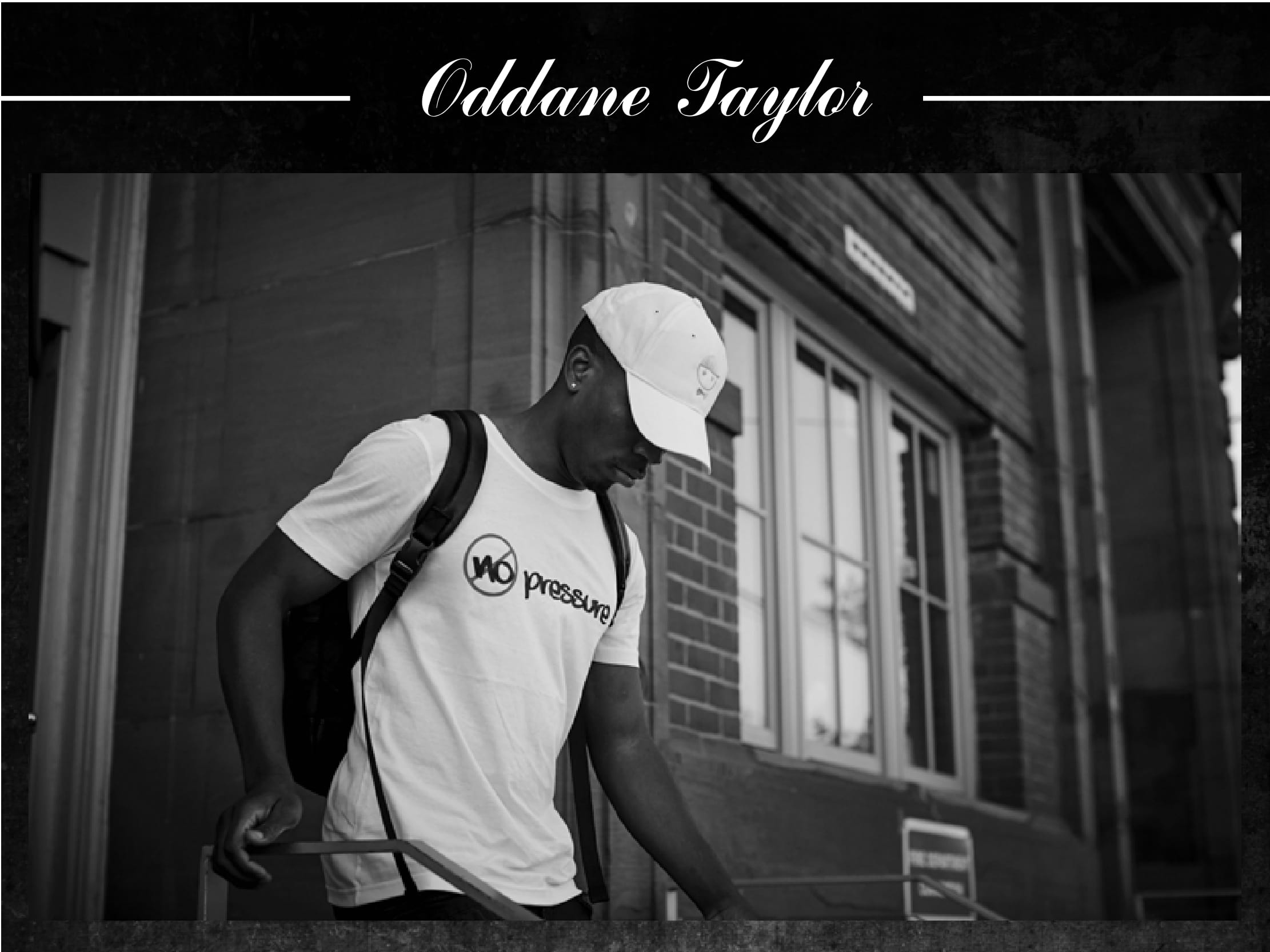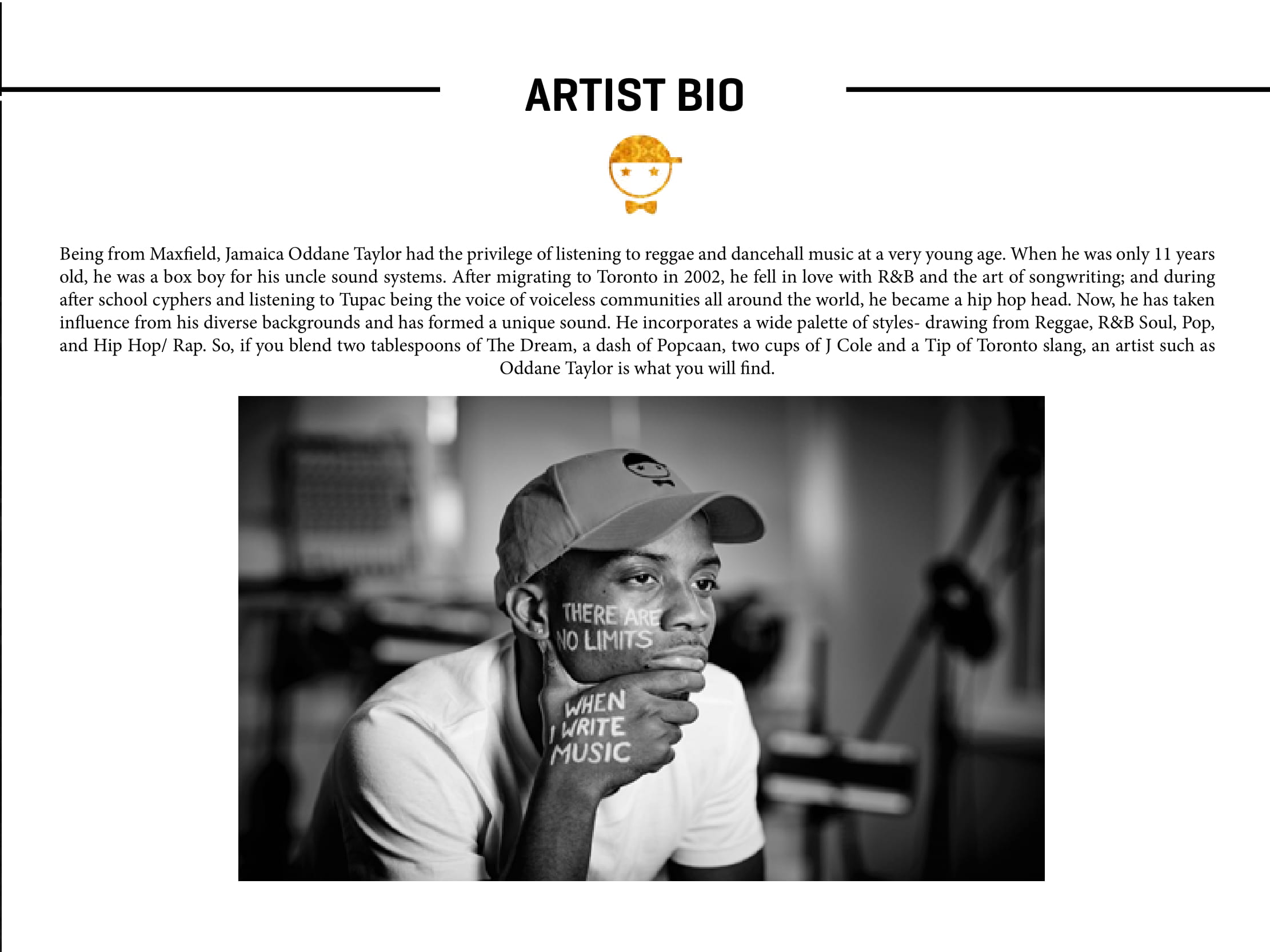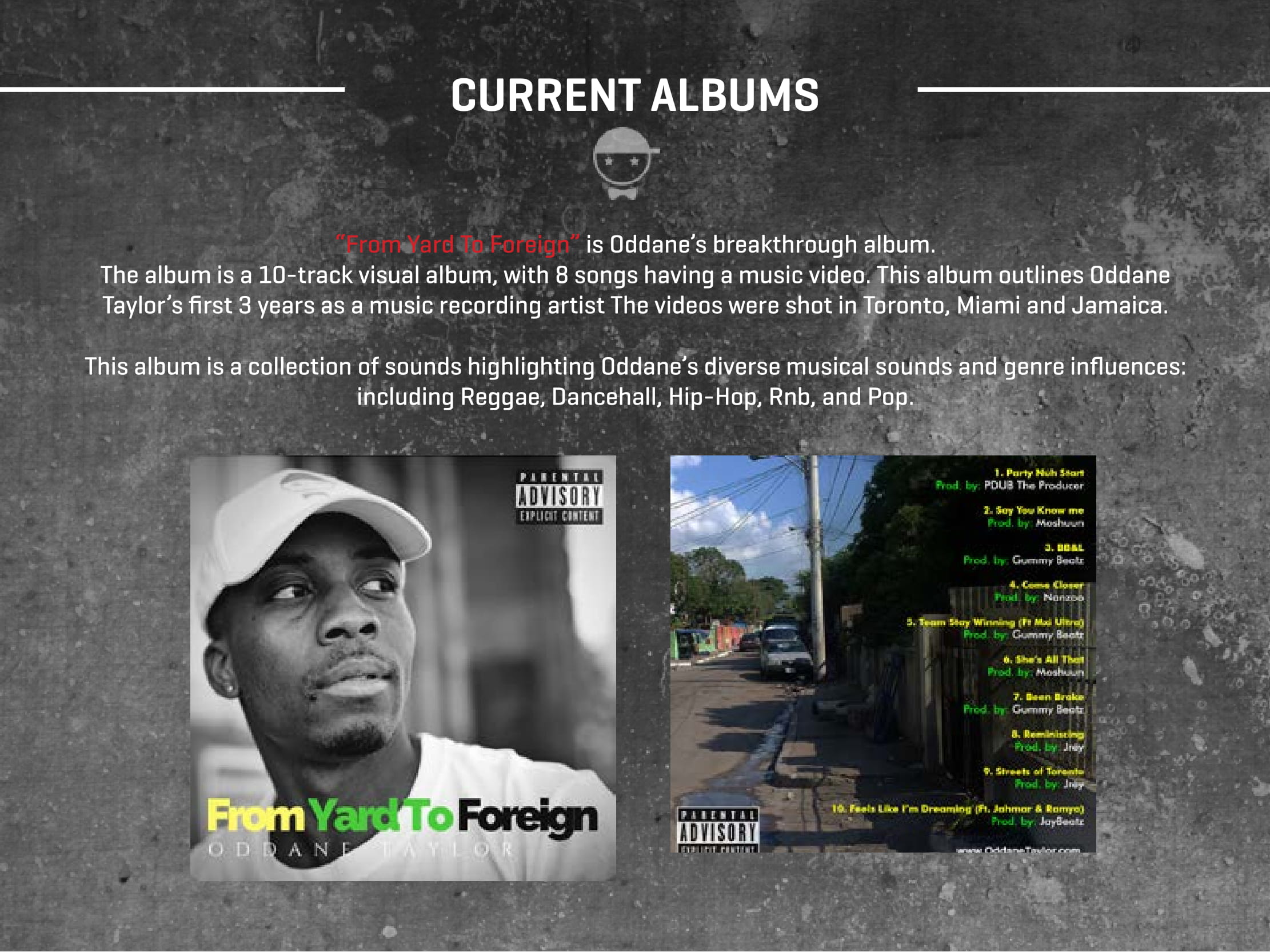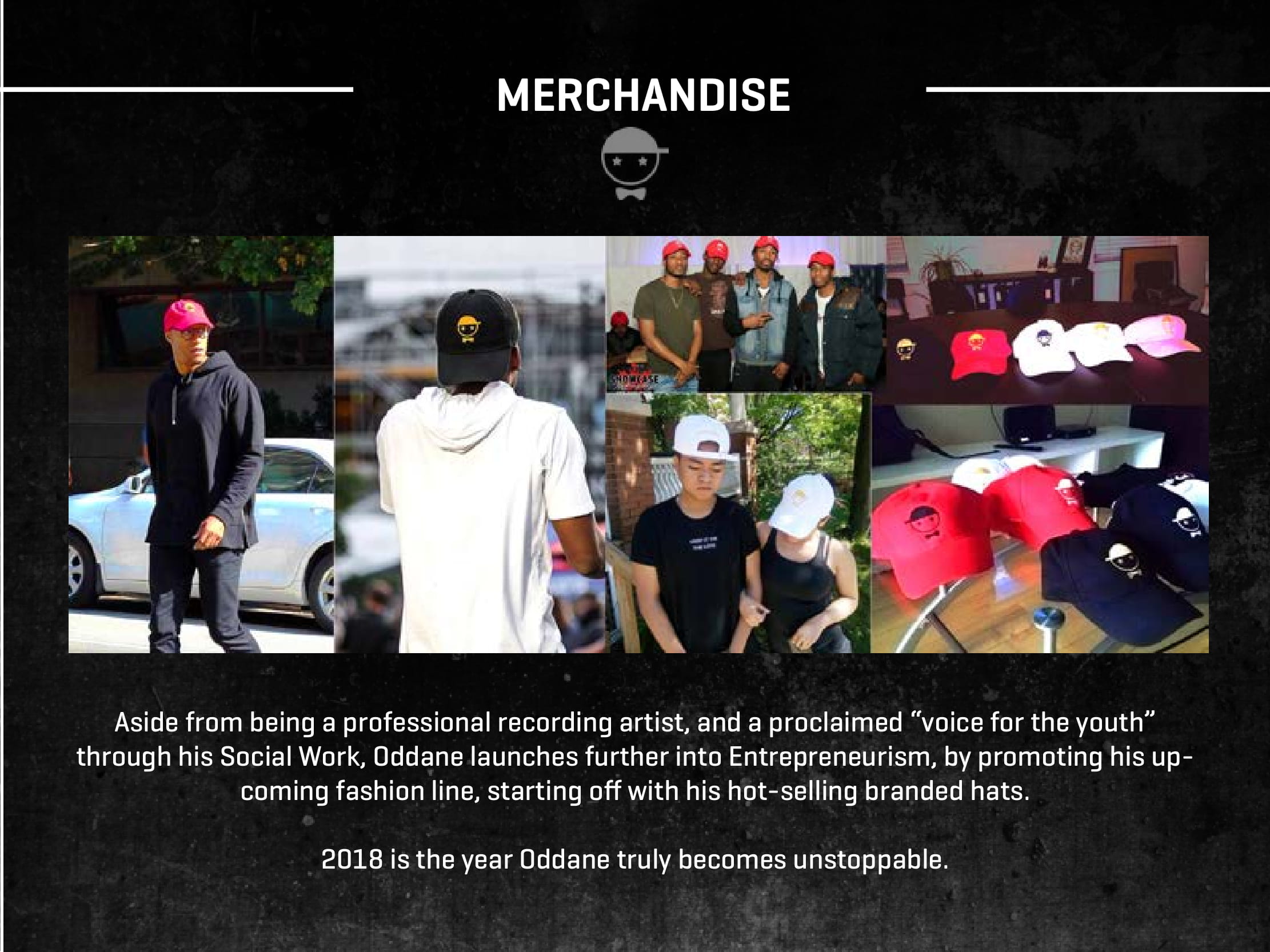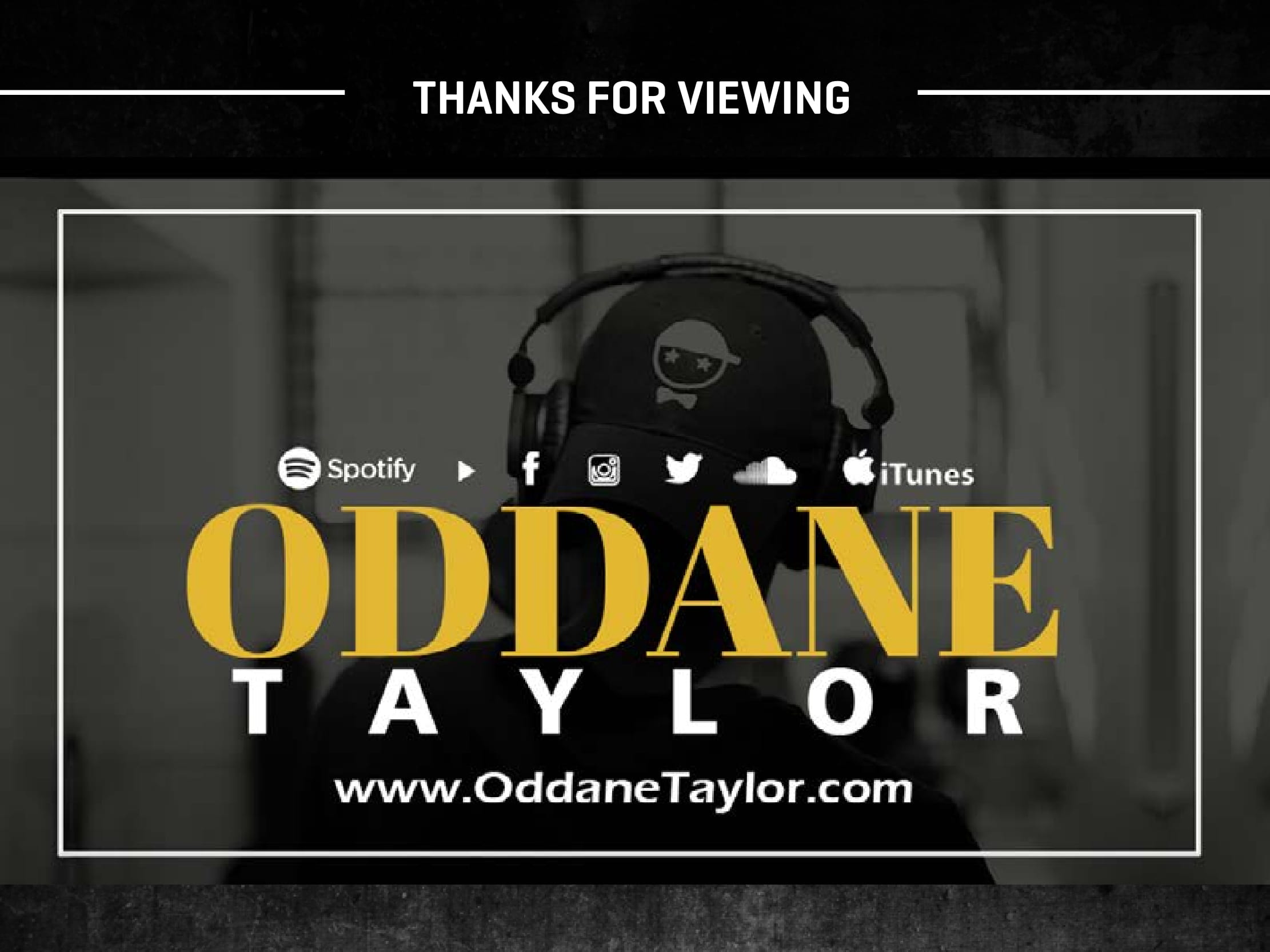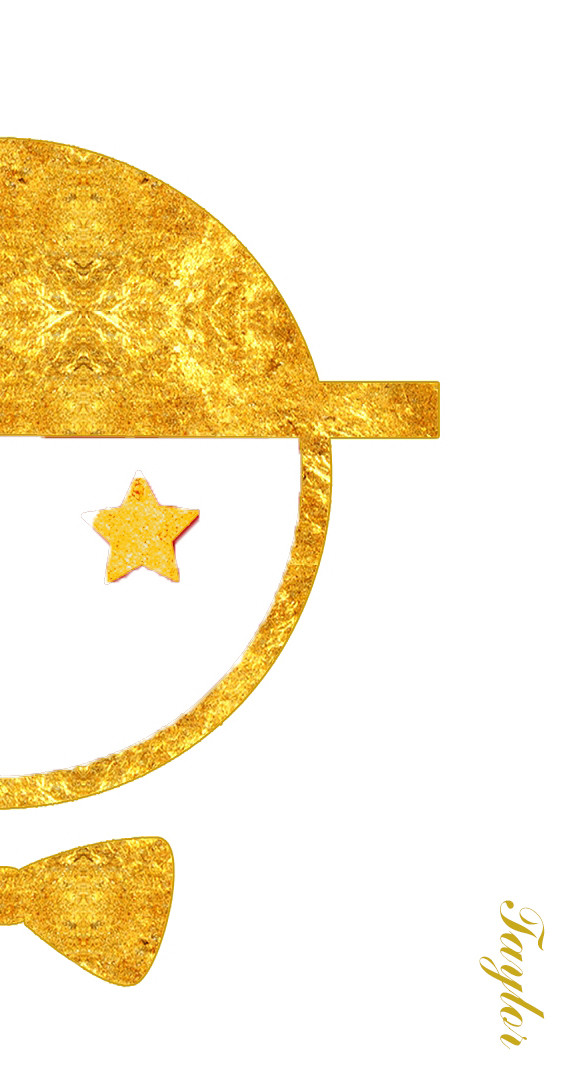 3. PROMOTIONAL MATERIALS:
(Posters, Flyers, CD's, Brochures,T-Shirts, Hats, Etc)
(SOCIAL MEDIA PROMOTIONALS)

More updates coming soon...!